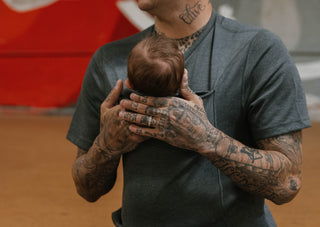 Ryan Sheckler x Lalabu
Our Time with Ryan Sheckler
We had the incredible opportunity to sit down with Ryan Sheckler, the renowned professional skateboarder, to discuss his exciting new chapter of life as a father. With his characteristic passion and determination, Ryan shared his experiences and insights into balancing his skateboarding career with the joys of fatherhood.
In our conversation, Ryan expressed his deep love and appreciation for skateboarding and the exhilarating lifestyle it brings. However, since the recent birth of his daughter he emphasized that becoming a father has given him a newfound perspective and purpose. Ryan spoke passionately about the transformative power of fatherhood and how it has brought a sense of balance and fulfillment to his life.
When asked about his decision to embrace babywearing, he expressed how it has given him time to bond with his baby girl while still being able to pursue his passion for skateboarding. Ryan highlighted the practicality and convenience of babywearing, allowing him to keep his daughter close while going about his daily activities.
Ryan also shared his thoughts on the importance of involving fathers in the early stages of parenting. He believes that active participation from fathers is essential for building strong connections and nurturing relationships with their children. He encourages all dads to be present and embrace the beautiful and rewarding journey of fatherhood.
Through his story, Ryan Sheckler exemplifies the limitless possibilities that exist when we merge our passions with our roles as parents. He is a true testament to the fact that being a dad does not mean sacrificing one's dreams and ambitions but rather integrating them in a way that brings harmony and happiness to both oneself and one's family.
Whether you're a skateboarding enthusiast, a new dad, or simply someone who appreciates the beauty of fatherhood, we hope that Ryan's journey resonates with you and reminds you of the limitless possibilities that await when we embrace the adventure of fatherhood.
Stay tuned for more inspiring stories, helpful tips, and innovative products as we continue to celebrate and support fathers who are making a difference in the lives of their children. Together, we can rewrite the narrative of fatherhood and create a world where every dad feels empowered, celebrated, and cherished.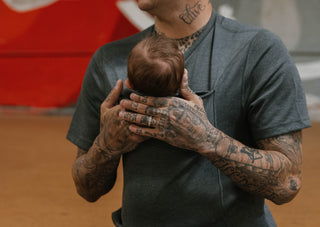 Meet Our Lalabu Family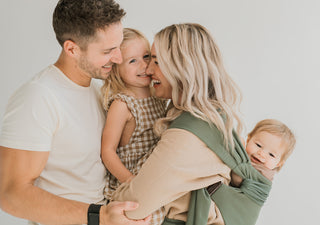 Jenna Kutcher is a renowned podcaster, marketing extraordinaire, and New York Times best-selling author of "How Are You Really?". We connected with her on all things motherhood and...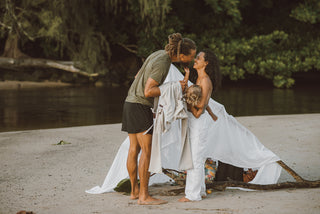 In our ongoing mission to celebrate and document inspiring stories of fatherhood, we had the privilege of connecting with a remarkable dad who has chosen to navigate fatherhood...