"a godsend for the busy new dad who needs to be hands-free"
"this baby carrier shirt is perfect for the new dad!"
"The t-shirt is comfortable for you and the baby: a win-win scenario here."
"For the new dad who likes to hold the baby close"
"I have a couple different carriers and this is our favorite! I love how comfy and stylish it is. It also folds into a pouch so it's perfect for on the go and traveling. My baby falls asleep instantly and she doesn't get hot. I definitely recommended this carrier to my soon to be mama friends!"
It's been the only one that doesn't hurt my back, it's simple to use, soft, and baby loves it!
I've tried so many carriers and this one is amazing, it's a perfect cross between a wrap and structured carrier. It's definitely a must have and I highly recommend them to my mom friends!
Recent Posts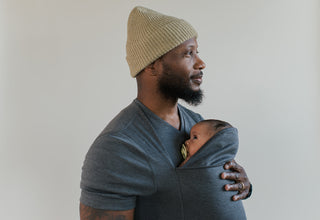 Dads have been neglected in the baby space for far too long and we're changing that. The iconic Dad Shirt is changing the narrative and our dads are letting us...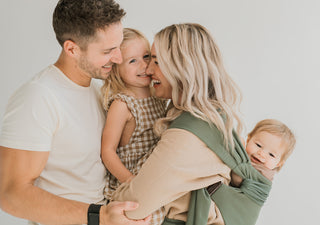 Jenna Kutcher is a renowned podcaster, marketing extraordinaire, and New York Times best-selling author of "How Are You Really?". We connected with her on all things motherhood and...