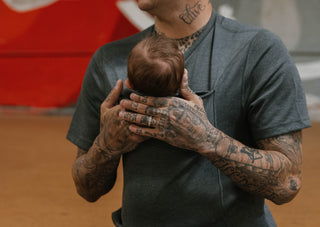 Lalabu
Fathering Your Way
In a world where traditional gender roles are evolving and redefining family dynamics, fathers are taking center stage and embracing their own unique paths of fatherhood. At Lalabu, we are committed to changing the narrative surrounding fatherhood. We believe that fathers have the power to shape their own stories, break free from outdated stereotypes, and create a new generation of engaged and loving dads. 
Society's perception of fatherhood is evolving, and we are witnessing a significant shift in how dads approach their roles. No longer confined to traditional expectations, modern fathers are embracing their individuality, challenging societal norms, and fostering deep connections with their children. They are rewriting the script of fatherhood, and we are honored to be a part of their journey.
We believe that fatherhood is not a one-size-fits-all experience or approach. We're dedicated to empowering dads to own that and embrace their unique parenting styles and make their mark on their children's lives. We are breaking down barriers and showcasing the diversity and depth of modern fatherhood. We celebrate the dads who defy expectations, challenge the status quo, and prioritize emotional connection and active involvement in their children's lives. 
As a brand that is immersed in the baby industry, we realized some time ago how much the dad was missing when it came to products in the marketplace. We're here to change that and bring the dad into focus just as much as we have for mom. Raising families is a partnership and we're here to highlight that in the best way we know how. At the heart of our brand is a vibrant community of like-minded parents who are just as passionate about all of this as we are. This is just the beginning.
We invite you to join us in this empowering movement as we continue to support and champion the remarkable dads who are rewriting the script of fatherhood. Together, we can build a future where every dad feels empowered, celebrated, and confident in their role as a father. 
#LBchangingthenarrative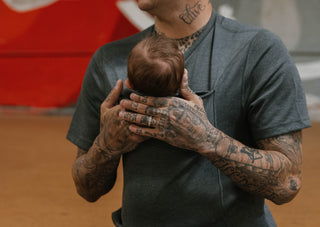 Meet Our Lalabu Family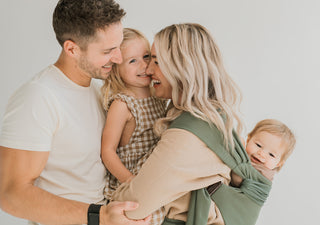 Jenna Kutcher is a renowned podcaster, marketing extraordinaire, and New York Times best-selling author of "How Are You Really?". We connected with her on all things motherhood and...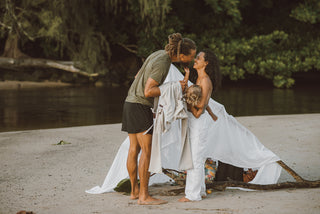 In our ongoing mission to celebrate and document inspiring stories of fatherhood, we had the privilege of connecting with a remarkable dad who has chosen to navigate fatherhood...