Hey guys! It's Mia Carr, the new owner of Lalabu Baby.
You may know me as the founder of Snuggle Me Organic - a brand I grew from the ground up and sold in 2021. I have been a minority owner of Lalabu since 2018. I met the founders of Lalabu, Brian and Keri, after Brian reached out to me in DMs one day asking me how I was growing our Instagram account for Snuggle Me. We kept in touch and in 2018 he approached me to be an investor in Lalabu. I said, "yes!" and have been in the background of Lalabu since then. 
After the sale of Snuggle Me, I knew I wanted to continue on in the baby space. Brian and Keri were also looking to focus on their family and get out of working full time. It was the perfect transition for all of us. 
I will admit that the transition out of one brand and into another was incredibly emotional. Leaving something I loved so deeply broke me apart. I am so grateful to have had Lalabu as a safe place to heal and rekindle my ambition and drive once again. 
As I look forward to the future for Lalabu, I see a massive opportunity and a beautiful brand emerging. What I loved most about what Brian and Keri started was their focus on fatherhood.  How we've missed this as an industry! Fathers deserve to have products that speak to them and their needs as well as mothers. We will continue to emphasize the inclusion of fathers as an important aspect of Lalabu. 
A core value for Lalabu is the dedication to simplification for parents.  Babywearing CAN and SHOULD be simple. Brian and Keri spent a ton of time and invested so many resources ensuring all their products were SIMPLE to use. This is a lot harder than it sounds! As we continue to develop new products, we will continue this promise to simplify babywearing and products for families. 
So let's get to it! I cannot tell you how much I appreciate each and every one of you for joining me on this journey. Your messages and congratulations on this new chapter have been life-giving. Thank you, friends. Let's grow something beautiful together. 
If you have any questions on this transition, let us know! Also, if you would like to contribute feedback on current product offerings and what you'd like to see improved, click here! 
Love you all!!
Mia Carr
Meet Our Lalabu Family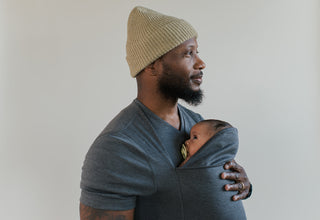 Dads have been neglected in the baby space for far too long and we're changing that. The iconic Dad Shirt is changing the narrative and our dads are letting us...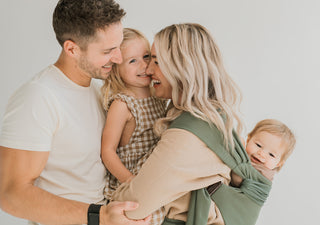 Jenna Kutcher is a renowned podcaster, marketing extraordinaire, and New York Times best-selling author of "How Are You Really?". We connected with her on all things motherhood and...