The first babywearing shirt designed exclusively for dads that allows you to transition into babywearing with ease. No complicated wrapping or buckling here, just tuck your sweet baby into the front pouch and give yourself incredible, hands-free support.
Ideal for newborns up to 15lbs.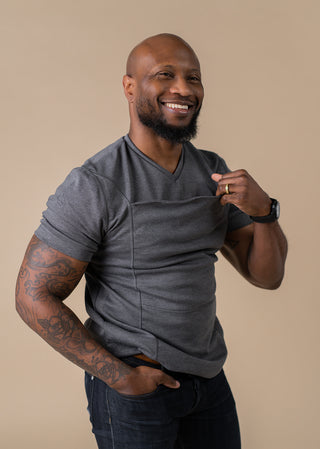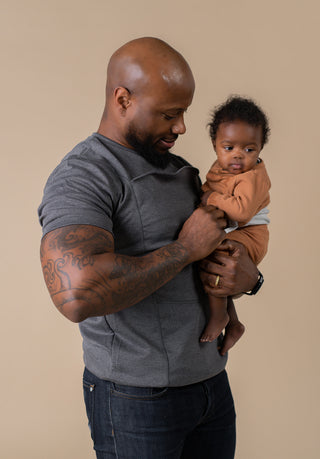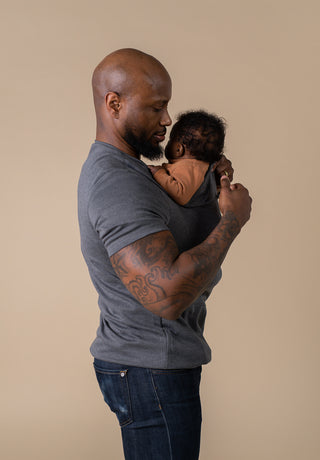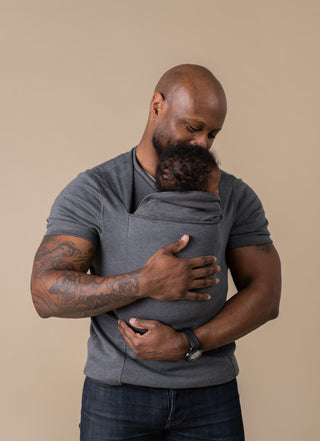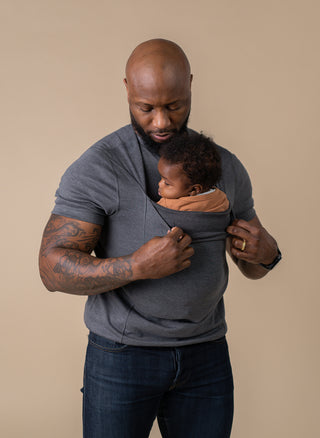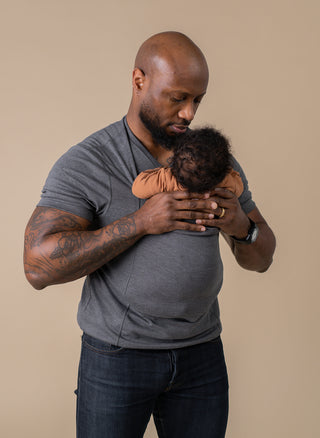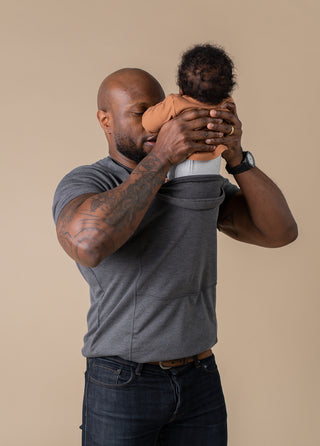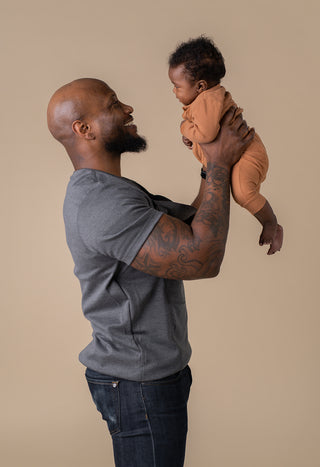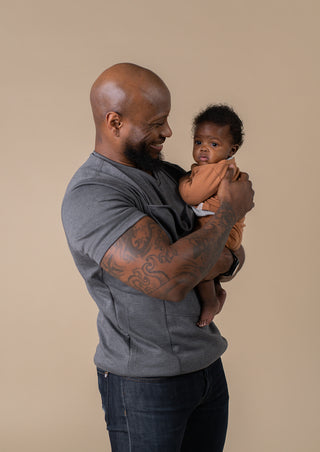 Need Support?
We've got you covered. Read through our FAQs or schedule a one-on-one with our care team to make sure you have the right fit.
"This shirt has been everything to him. He puts it on as soon as he gets home from work every day and it soothes and has an instant calming effect! He's said multiple times that any future dad he knows, he will buy this shirt as a gift for them too. Highly recommend and a million times easier than figuring out other carriers!"